CDI – WHATSAPP INFOS TO RIDERS


Hello
From Thursday, to keep up to date with the latest news about the competition, follow us on the dedicated WhatsApp group. You'll find all the important information you need in real time.
Scan the QR Code below, or follow this link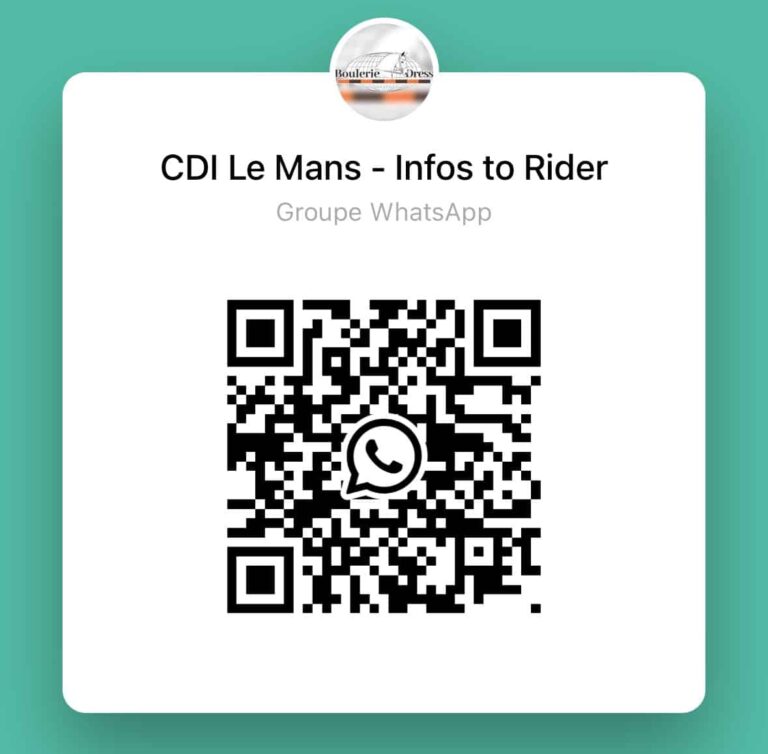 See you soon,
All the information you need to organise your visit, find somewhere to eat or stay, see the exhibitors and find out what's happening at the show is available on the POLE EUROPEEN DU CHEVAL website (link below).